Get fit for the digital future
The workplace of the future is characterized by digitalization: Artificial intelligence, more complex IT and business processes, and global communication between teams and customers are increasingly changing the way employees work. To meet these demands, your employees need integrated solutions that help them work efficiently and productively, regardless of location and at any time.
Support your employees with the Modern Workplace for your department to provide them quickly, easily and best of all intelligently with all the information, tools and added value they need for their daily work at the right place in the business process.
Added value for you and your employees
New innovations and tools are emerging every day that can drive your business forward and help you achieve that added value. But what is really important for the daily work of your employees? How do you get the right information, at the right time and in the right place?
Create transparency across all business processes

Simplify and automate your processes

Access all necessary information at any time
Increase employee productivity

Increase collaboration within the team and with customers

Encourage creativity in your team
The right implementation of your Modern Workplace
Corporate success is increasingly linked to the digitalization of business processes. We help you analyze and build these in the best possible way to create real added value for your employees! Benefit from our many years of CRM experience coupled with the possibilities of Microsoft 365.
Simple: Your business process must be simple and fit perfectly into everyday life without introducing complexity for your users.

A perfect fit: The Modern Workplace must be tailored precisely to the needs of your employees. Only then will you get the best possible acceptance and associated process improvement.

Integrated: Of course, the Modern Workplace must be fully integrated into your everyday life and connect the most common tools coherently with each other. Starting with Microsoft Outlook, through Microsoft Teams, to your CRM and SAP system!
How to integrate the Modern Workplace into your business units
Offer your employees a complete 360° view from the very first customer contact via e-mail. Contact, visit, opportunity, quote, order, and service information is available directly in Outlook.
Optimize your business processes with intelligent workflows and offer your users real added value. Whether budget, quotation or other approval processes: Everything is harmonized between CRM and MS Teams.
Automate the communication between your CRM and Microsoft Teams and never miss any information. Always stay up-to-date, e.g. on won opportunities or successfully completed campaigns.
Offer your employees the possibility to retrieve CRM information directly in Microsoft Teams (or via another channel) and to receive urgent questions without additional logging into CRM. This will save you valuable time.

Create a central place for collaboration and integrate your CRM and Microsoft Teams. No matter which process step your employees enter now: They will always find the right information – whether in CRM or Microsoft Teams.
Embed the collaborative capabilities of MS Teams in your CRM: schedule meetings directly from CRM MS Teams, access the teams and channels, and thus provide integrated process flows.
Use your SharePoint for central document management in your CRM. Easily access existing documents, check in new ones, or start an edit. All with one click.
Offer your employees the possibility to retrieve CRM information directly in Microsoft Teams (or via another channel) and to receive urgent questions without additional logging into CRM. This will save you valuable time.
Connect the tools you already love today
itmX crm suite
itmX crm suite
The integrated CRM Suite for your Marketing, Sales, Service and Commerce
Microsoft 365
Microsoft 365
The productivity cloud for your business
Microsoft Outlook
Microsoft Outlook
The central for mails and appointments for your business
Microsoft Teams
Microsoft Teams
The collaboration platform for your business
Microsoft SharePoint
Microsoft SharePoint
The central document storage for your business
Power Automate
Power Automate
The Workflow Engine for your business
SAP
SAP
The strong ERP for your business
and many more...
… of your solutions in use.
Learn more on the digital platform for marketing,
Sales and Service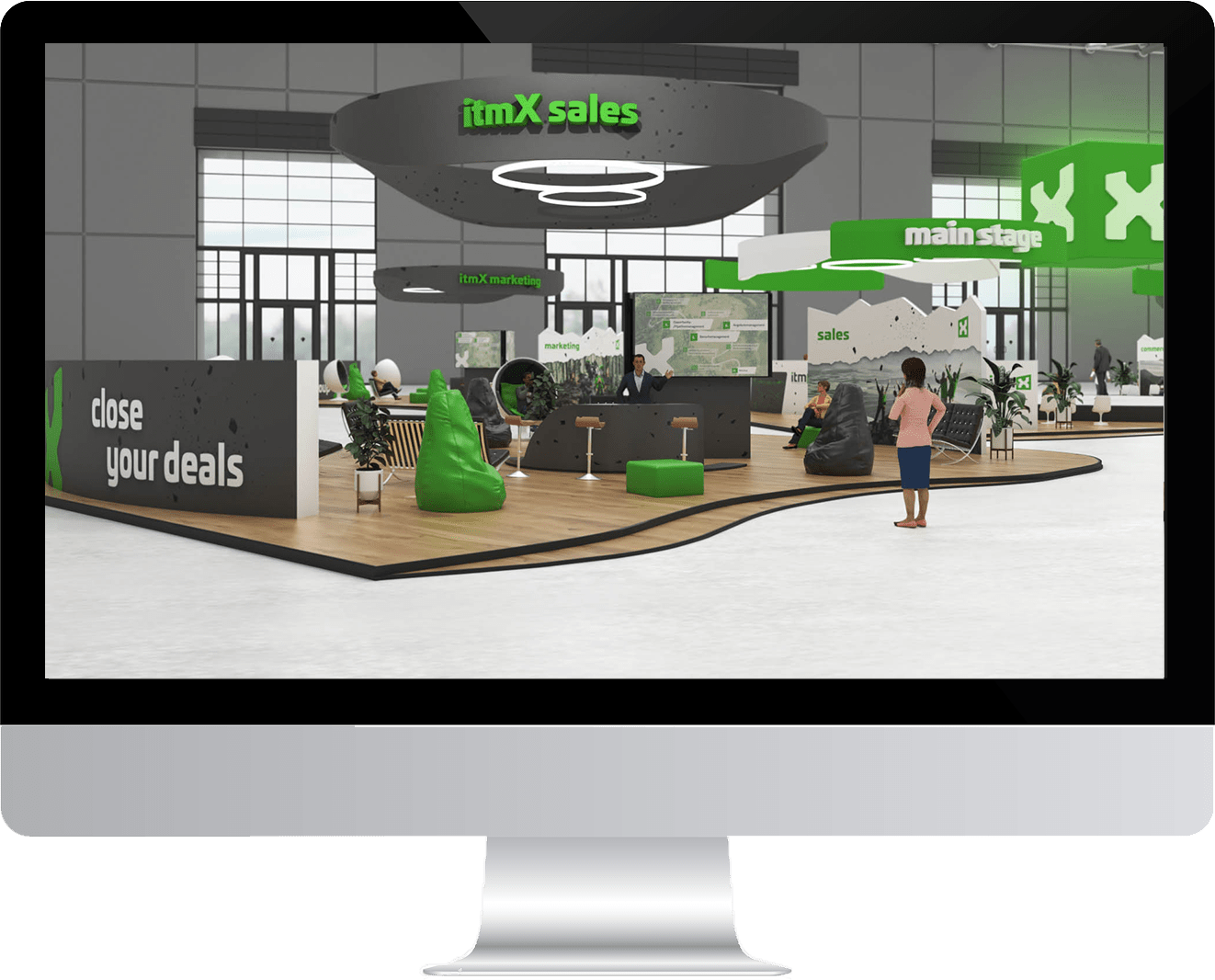 Still not convinced? Here is even more info
Take the next step
We look forward to hearing from you. Together, we will develop a strategy for implementing your personal Modern Workplace.