As a trader, you know very well that efficient and fast order processing and the seamless mapping of your retail processes are crucial for success.
This includes holistic customer management that takes into account all your processes and relationships between you and your customers and trading partners, so that all relevant information and evaluations such as condition agreements, product listings, sales analyses and customer-related key figures are available exactly when they are needed.
With the itmX crm suite for marketing, sales and service, you can meet all your customer and partner management requirements and map your processes -B2B2C or B2R – fully integrated into your SAP ERP. Thus, you have access to all required data at any time and always have a 360° view of trading partners and customer data.
These companies already rely on us:

The best CRM based on SAP for trade
Holistic customer management
Keep an eye on all customer activities at all times and respond quickly and in real time to individual customer and market requirements. Optimize and simplify your sales structures and ensure an end-to-end process from initial contact to invoicing.
Thanks to the seamless integration of your processes and customer relationships in your SAP ERP system, you have full access to all the data you need at all times – both online and offline and without any interface.
Employees have access to all relevant information such as condition agreements, contracts, product listings and promotions at all times

Create evaluations and access reporting and analyses such as sales analyses, period comparisons and potential analyses

Support your three-stage sales by targeting (end) customers and partners
Digital product presentation
Maintain a 360° view of all relevant customer data at all times, even in the field. Make your field sales force reliable in sales talks by having access to information on current orders, open offers, prices and promotions, etc. at any time. With the digital product catalog including direct order entry, you no longer have to go through catalogs during customer meetings and can react flexibly to customer requests.
On the go a 360 ° view of customer data such as quotes, contracts, price lists, listings,…

Digital product presentation and order entry directly from the app, remotely and on-site

Mobile visit planning, implementation and follow-up
Digital sales channels – trading partner portal and webshop
Offer your customers and partners direct access to relevant data and functions online as well. In addition to the ordering function, your customers can retrieve invoices, deliveries and orders as well as submit complaints – all in real time.
Link itmX customer portals with itmX commerce and offer your customers simplified order processing.
Optimal multichannel sales – cover your commerce and stationary processes – simply via portal

Product and goods information and prices available in real time

Different B2R and partner functionalities

Efficient complaint management

Cross- and upselling and promotions individually tailored to the customer
Mobile CRM
The itmX sales app gives you access to all relevant information about your customers, even when you're on the road. Record new contacts, create visit reports and trigger follow-up processes. This allows you to complete important tasks directly after your customer appointment and no longer have to postpone them to off-peak times.
360° view of the customer: Customer data, offers, contracts, call-offs as well as relevant analyses also on the go.

Do appointment and task management on the go

Verification of placements in the store (Storecheck)
Different companies, similar requirements

You have questions? We have the answers!
Learn more on the digital platform for marketing,
Sales and Service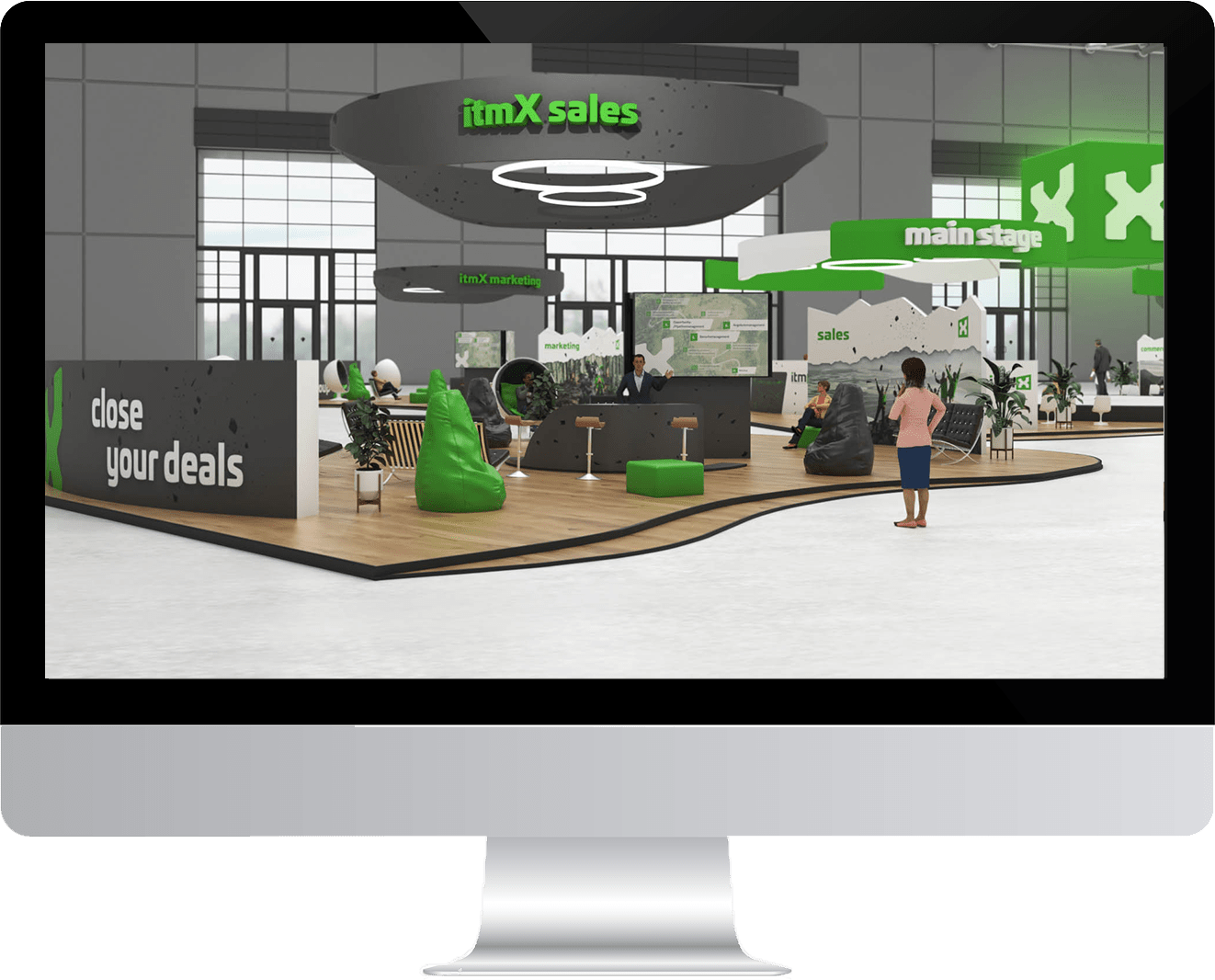 This is how we help you to map the complete customer lifecycle of your customers
Central contract management

integrated document management incl. versioning

MS Office 365 integration

Digital product presentation and mobile order entry for your field service

Meaningful reporting on all sales activities
You can find out more about CRM and process optimization in our following blog articles:
Digitalization is also accompanied by changes in the expectations of customers and employees. Employees want to reduce repetitive tasks and optimize their processes, while customers want to use fast self-service at any time [...]
Short dance videos, funny entertainment clips and voiceovers - that's TikTok. The still young social media platform is fully in vogue and is going through the roof. With more than 1 billion users [...]
Are you aware that your offers are a flagship of your company? As a central building block in the sales process, offer management therefore plays a crucial role. Professional offer management helps you [...]
These solutions support your marketing processes
Take the next step
We look forward to hearing from you. Together, we'll develop a strategy for providing your customers with a consistent and personalized customer experience across all channels.