TikTok in B2B-Unternehmen – Top oder Flop?
Short dance videos, funny entertainment clips and voiceovers – that's TikTok. The still young social media platform is fully in vogue and is going through the roof. With more than 1 billion users per month, TikTok has quickly become the sixth-largest social network and, according to experts, is the fastest-growing platform.
But is TikTok also suitable as a channel in the marketing mix of B2B companies? What do you need to consider here and how can you get off to a successful start on TikTok?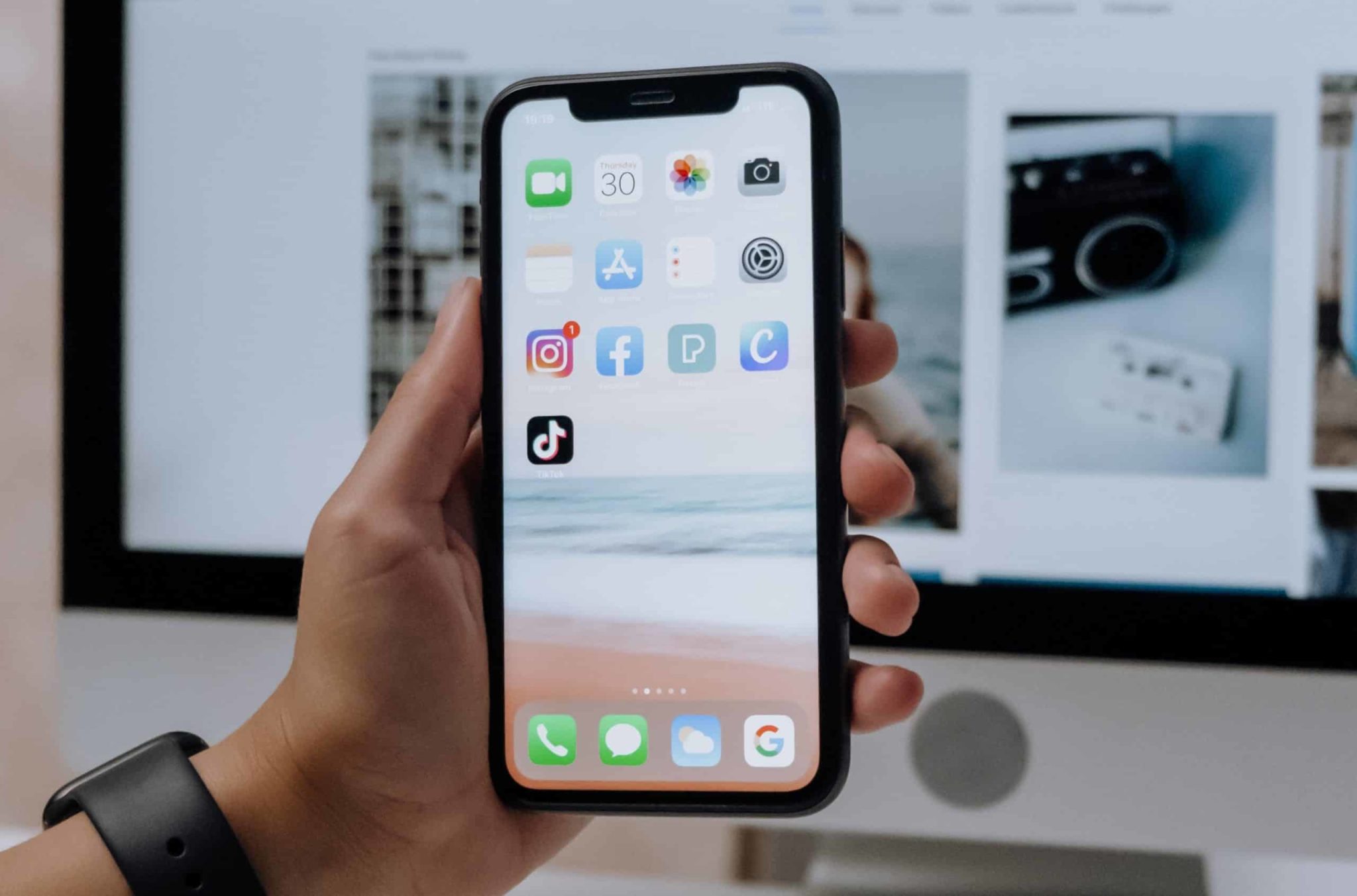 Why is TikTok also relevant for B2B companies?
For some time now, more and more companies have been discovering TikTok for themselves. In the B2C environment in particular, companies are using the new channel mainly for product-related content – for example, to show their own products and how to use them in an appealing way and to promote interaction with the community.
B2B companies, on the other hand, are more difficult to find on TikTok. When they do, however, these first-movers focus less on product-related content and more on HR and recruiting. As a result, TikTok is often driven or managed from within the HR department rather than marketing. This is largely due to companies recognizing the impending wave of skills shortages that are slowly rolling in. In a few years, the baby boomer generation will retire – with massive implications for companies in any industry. Taking this into account, TikTok can represent an opportunity to present itself as an employer brand already now and to catch the attention of the young target group.
In addition, B2B companies currently have a competitive advantage. As a first mover, there are good opportunities to push the awareness of the company. This is also supported by the TikTok algorithm, which perfectly evaluates user behavior and, with good content, ensures extreme reach.
The challenges B2B companies face when using TikTok
Despite all the euphoria and opportunities created by TikTok, the challenges must of course not be ignored.
Resources: The fast-moving TikTok platform requires creativity and a quick response to trends – which of course means that internally, the capacity for brainstorming, shooting and editing videos must be available. The right personalities play a crucial role here, because they are the "face" of the company.

Products in need of explanation: The complexity of B2B companies' products, which are quite often intangibles (i.e., intangible), naturally makes it difficult to make products the focus of videos. In addition, you have to ask yourself whether you can achieve your goals by presenting products.

Target group: The linchpin of social media marketing is the target group that can be reached via the channels. On TikTok, companies face the challenge of reaching a comparatively young target group. This requires addressing the interests and habits of this target group in order to create appropriate content accordingly.

Copyrights for songs: Another challenge is also the copyrights of music titles. Although TikTok says it has licensing agreements with the biggest record labels, companies still need to be careful and not trust blindly. In the worst case, legal infringements could result in warnings or charges.
Step-by-step: How to get started successfully with TikTok
As a company, it is especially important to start with some considerations. The following step-by-step guide can help you develop your strategy.
Getting to know TikTok: To get to know the platform, it's a good idea to create a private account first. This will give you a feel for the platform, the content, and the trends that TikTok thrives on.

Analyze market competitors: To start, get an overview of which competitors are already using TikTok – take a close look at their content: What is being posted? What is well received by users?

Define goals: To ensure that you use TikTok in a targeted manner, measurable goals should be defined. These can be reviewed after a certain time with the help of KPIs, so that you can ultimately measure the success of your TikTok measures.

Identify target group: Get to know your target audience well. It can help to create personas that describe the cross-section of the target group. This allows you to tailor content to the pain points, interests, and habits of your target audience.

Planning implementation: Before creating the first videos, you should consider what equipment is needed (cell phone, camera, ring lights, possibly clip-on mics). But also the shooting of the videos should be planned – does someone have to stand behind the camera or is a tripod sufficient? Even more important is the question: Who will be in front of the camera? Who would like to be the "face" of the company and who would like to try something new?

Collect content ideas & create an editorial plan: The analysis of market companions and inspiring profiles serves as the basis for content creation – the content ideas derived from this are the perfect starting point for your first videos. It is also advisable to create an editorial plan to pre-produce video content. To become really successful and stay that way in the long run, experts recommend about 1 video per day. This requires discipline and perseverance.
In summary, TikTok offers many opportunities for B2B companies as well. According to experts, TikTok will continue to grow strongly in the future, which is why we recommend getting involved with this trend. If goals, target groups and resources fit, then take off and become a first mover in the TikTok cosmos as well.