Low-code app development for SAP
Every day, new process requirements arise in the business departments and are brought to the attention of IT. Today, it is difficult to meet this flood of requirements, as often only limited in-house development resources are available or expensive external developers have to be brought in. This also applies to app development with data from SAP ECC or S/4HANA.
According to a study by techconsult and Neptune Software, 41% of respondents see the lack of skills in IT as a major reason for dissatisfaction in SAP application development.
The simple and fast creation of applications using no- or low-code platforms for a wide variety of use cases is thus becoming increasingly important in the business and SAP context today.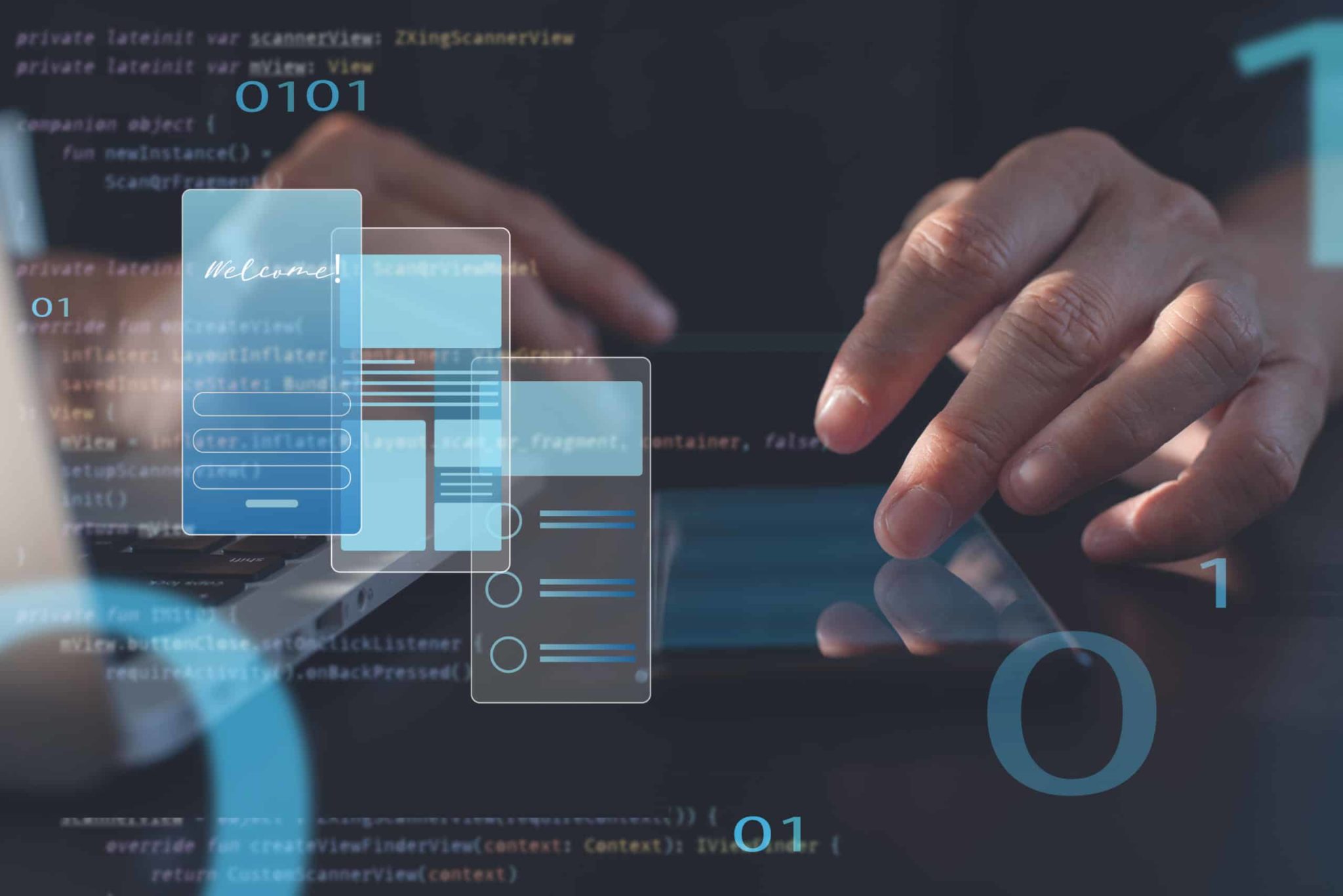 Application development with full SAP integration
In many companies, the main business processes are partially or completely mapped in SAP ERP (regardless of whether ECC or S/4HANA). At the very least, however, all relevant business data is ultimately located in SAP.
Conversely, this means that the provision of new process-oriented applications always requires intervention in the SAP systems. These requirements do not make it any easier for the IT department, since external access to the SAP system must be well thought out so that all security standards and authorizations can be complied with.
Why rely on a low-code platform?
Low-code platforms are designed to create applications with minimal programming skills. These tools make it easy to design, build, and deploy an application quickly without requiring a great deal of knowledge of the underlying systems.
The future importance of low-code
By 2025, 70% of new applications developed by organizations will use low-code or no-code technologies, up from less than 25% in 2020.
Source: Gartner, 2021
What are the advantages of Neptune Software?
Neptune Software combines the simplicity of "application development" for SAP and non-SAP applications in its DX Platform (DXP for short). With predefined building blocks, as well as a simple WYSIWYG editor, creating your first applications is child's play.
We at itmX rely on the DXP for the development of our mobile applications of the itmX crm suite. The main reasons for our decision were:
Easy "development" of applications using a low-code platform

A fully SAP-integrated development environment that enables easy creation, viewing and editing of SAP data and provides offline functionality

Versatile endpoint and platform support for app delivery (e.g., on Android, iOS, Windows Phone, and Tablet).

Customizability of UI elements for an unparalleled user experience

In addition, we were able to draw on our existing ABAP know-how
Furthermore, customers who purchase Neptune's DXP can also develop applications on their own and continue to use the corresponding technology stack.
Examples of applications with the DXP
At itmX, this has resulted in three mobile on- and offline-capable applications for phone and tablet. Like our itmX crm suite, these are fully integrated into SAP ERP:
The itmX sales app for the mobile sales employee with all important information (360° view) around the customer, the planned appointments, sales opportunities, offers and orders
The itmX service app for the mobile service technician for all information around service calls, master data – up to the digital visit report incl. material and time confirmations.
If you are also looking for a low-code development platform for your SAP, please contact us.